Hello all!
I have just returned from the Shepton Mallet Giant Flea Market.
Giant fleas, I hear you cry, how horrid! But seriously, folks, there aren't really any large bloodsuckers involved (apart from the odd stallholder, maybe!). This is a more upmarket version of that great British institution, the Car Boot Sale. Except it's more expensive and mostly undercover in the 'relative' warm! There was everything from deer antlers(!) to fudge for sale, with a lot more in between. I spent a good couple of hours wandering around and got quite a nice haul of stuff. I also said hello to my friend Liz (The Washerwoman), who had a stall there. By this point Dear Husband had got bored and gone back to the car, which left me free to peruse the stalls, reasonably guilt-free! You can see all but one of my goodies in the picture below. The other item was a large piece of velvety fabric, but that's under wraps as it's going to be part of a project: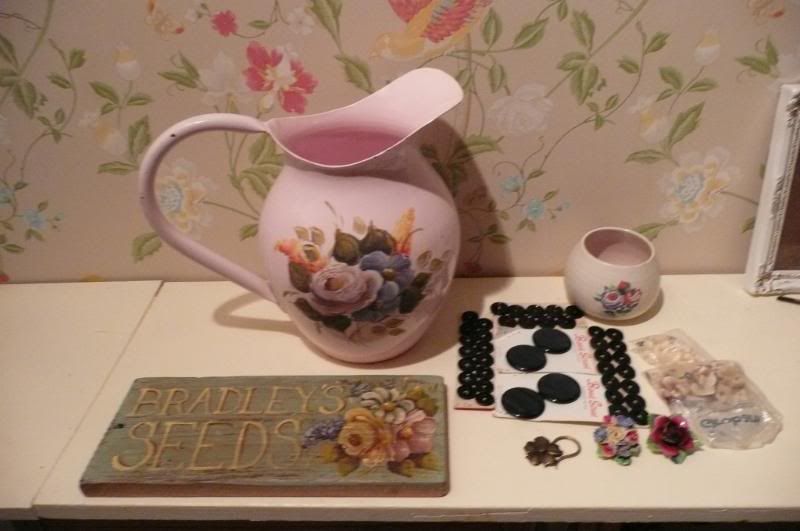 The winter sunshine in the title refers to our journey to the Bath & West Showground where the market is held. It was a pretty drive over - wintry trees, rolling Somerset hills and stone villages. There were lots of cows and sheep in the fields, even lambs in one! Somerset really is a beautiful county, but I think it rather misses out to it's more well known neighbours, Devon and Dorset.