Inspired by the post over at
athriftymrs
, I thought I would share my one of my favourite TV homes with you:
The Halliwell Manor, from 'Charmed'
(Charmed - The Halliwell's Coven)
The manor was supposed to have been in the family for generations and, for me, it really did look like it on screen. I could picture the sisters and their loved ones living there and raising their families. It's not strictly 'shabby chic', but it has that air of lifetimes of knowledge and accumulated possessions!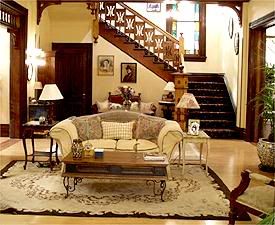 Sitting Room
(Charmed - The Halliwell's Coven)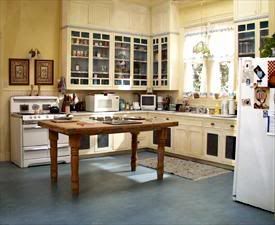 Kitchen
(innocently.charmed.com)
Parlour
(charmedonesworld.com
)
My favourite room is probably the attic:
The Attic
(charmedones.com)
There are loads more photos on here:
charmedonesworld